THE BUILD PROCESS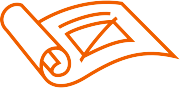 Build Process
---
Want to know more about the build process? We outline what happens at every step and what you know what to expect when you build your dream home.

Build Timeline
---
We offer our customers an on-time build time guarantee. See how your home will take shape with our 'House to Home' timeline.

FIRST HOME BUYERS

TIPS FOR FIRST TIME
BUILDERS
---
If you're building for the first time, check out our tips to help get you started. We cover everything you need to know.

Understanding Developer
Requirements
---
Bought land in an estate with 'covenants'? Here's some info on what they mean to you and your new home.

INCLUSIONS

STIMULUS & GOVERNMENT GRANTS
Government HomeBuilder Stimulus
---
Find out if you're eligible for the Government's $25,000 HomeBuilder Stimulus package for eligible owner-occupiers who build a new home.
Queensland First Home Owner Grant
---
Visit the government website to see if you're eligible for an additional $15,000 grant towards the cost of your home when you build a brand new home.

If You Haven't Found What You're Looking for, Check Out Our Blog For Our Latest News, Tips And Tricks

Contact Us Now