THE BUILD PROCESS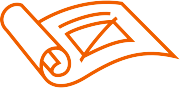 Build Process
---
Want to know more about the build process? We outline what happens at every step and what you can expect when you build your dream home.

Build Timeline
---
We offer our customers an on-time build time guarantee. See how your home will take shape with our 'House to Home' timeline.

FIRST HOME BUYERS
Building for the first time? Check out some of our tips to help get you started.

TIPS FOR FIRST TIME
BUILDERS
---
If you're building for the first time, check out our tips to help get you started. We cover everything you need to know.

Understanding Developer
Requirements
---
Bought land in an estate with 'covenants'? Here's some info on what they mean to you and your new home.

INCLUSIONS
KEIBUILD HOMES
INCLUSIONS
---
We're proud to offer our customers homes that are bursting with inclusions – from your roof to driveway. Download our Inclusions list to see for yourself.

Solutions
Inclusions
---
Our affordable solution to building your dream home, our Solutions Inclusions give you everything your new home needs when you're building on a budget.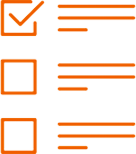 Inclusion Comparison
Checklist
---
If you're shopping around for a builder, use our comparison checklist to make sure you're getting all of the inclusions your new home deserves.

If You Haven't Found What You're Looking for, Check Out Our Blog For Our Latest News, Tips And Tricks

Contact Us Now