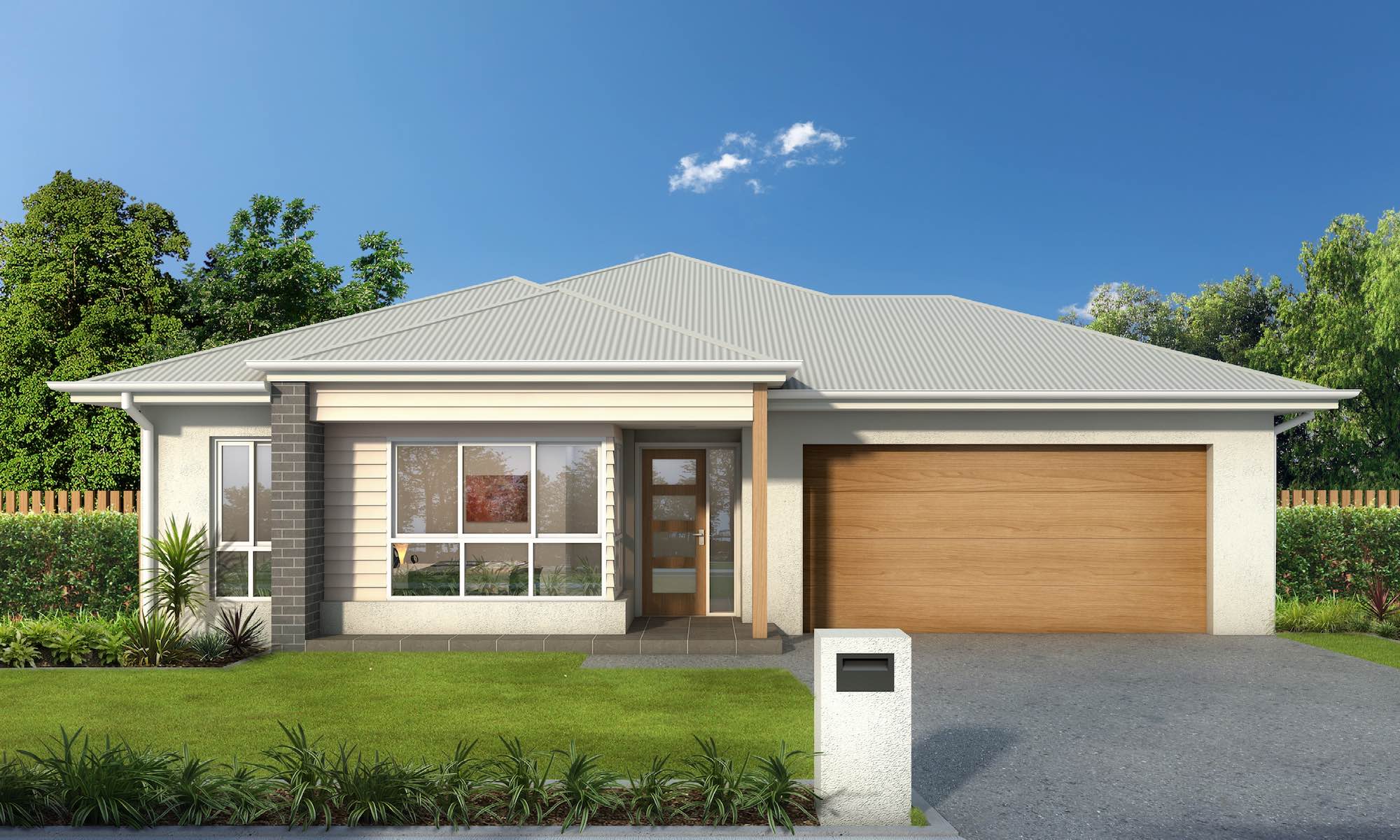 Overview
An intelligent design for contemporary living.
This clever design has all the essentials in all the right places. A master suite like no other! From the spacious bedroom to the full-length walk-in robe and generous ensuite featuring a walk-in shower, you will love living within this space. Take your choice of three living areas to relax and unwind, all a short distance from the heart of the home—the stunning kitchen. Featuring a walk around island bench, plenty of storage, bench space and a walk-in pantry. The connectedness of the living spaces to the alfresco bring in natural light to give the home an all-day bright and airy feel.

Floorplan

4

|

2

|

3

|

2

Inclusions
We're proud to offer our customers homes that are bursting inclusions from your roof to driveway. Download our Inclusions booklet to see them for yourself.

Explore Our Other Single Storey Homes

Free, No Obligation Home Design Consultation
If you're not sure where to start, our friendly team of home building experts can help. We'll walk you through everything you should consider when building a new home, and how we believe you can avoid costly mistakes often made when planning a new home build.
During your free consultation, we'll help you develop a clear vision of exactly what your new home will look like and what you'll need to make it come to life. We'll help you choose the best design for your block and budget, answer all of your questions and get you on your way to building your dream home with an accurate estimate of how long it will take and how much it will cost.
We'll do all of this without charging you a cent. And you're under no obligation to take up our services.
Here's what you'll discover during your free consultation:
1
How you can have luxurious, high-quality inclusions like Caesarstone benchtops without paying extra for them.
2
Expert tips and advice on how to make the most of any sloping or challenging blocks.
3
The latest design trends and features that add real value to your home and are perfect for family living.
4
The simple yet highly effective ways to avoid timeline blowouts and unnecessary, additional costs.
5
Exactly how soon you and your family can get the keys and start enjoying life in your stunning new home.