On January 1st, 2020 the Australian Government launched The First Home Loan Deposit Scheme to support eligible first home buyers purchase a home sooner. The scheme is designed to provide a guarantee that will allow eligible first home buyers on low and middle incomes to purchase a home with a deposit of as little as 5%.
This is a fantastic opportunity for first home builders in South East Queensland, in particular, those who are looking to purchase House and Land packages under $475,000.
At Keibuild Homes, we have relationships with land developers across SEQ, and as such, have a great range of House and Land Packages that all under the $475,000 requirement. To find yours, click the House & Land button below (use our 'Max Price' filter to find packages under $475,000). Alternatively, we can help you find the perfect block. Simply complete your details below, and our friendly New Home Sales Consultants we'll be in touch.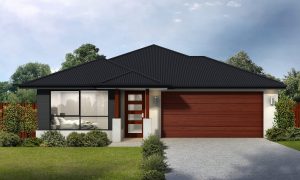 Don't forget that we also offer over 100+ inclusions with all of our new homes PLUS an on-time build guarantee, meaning you really could get into a new home sooner than you think—without having to budget for extras. For more info, check out some of handy resources below: