With land in South East Queensland being snapped up fast due to Government Grants, we understand that you may not have had the time to research exactly what happens during the build process. In today's blog, we're going to run through the Preliminary Stage – this is after you've found land and signed off your quote, but before you start building.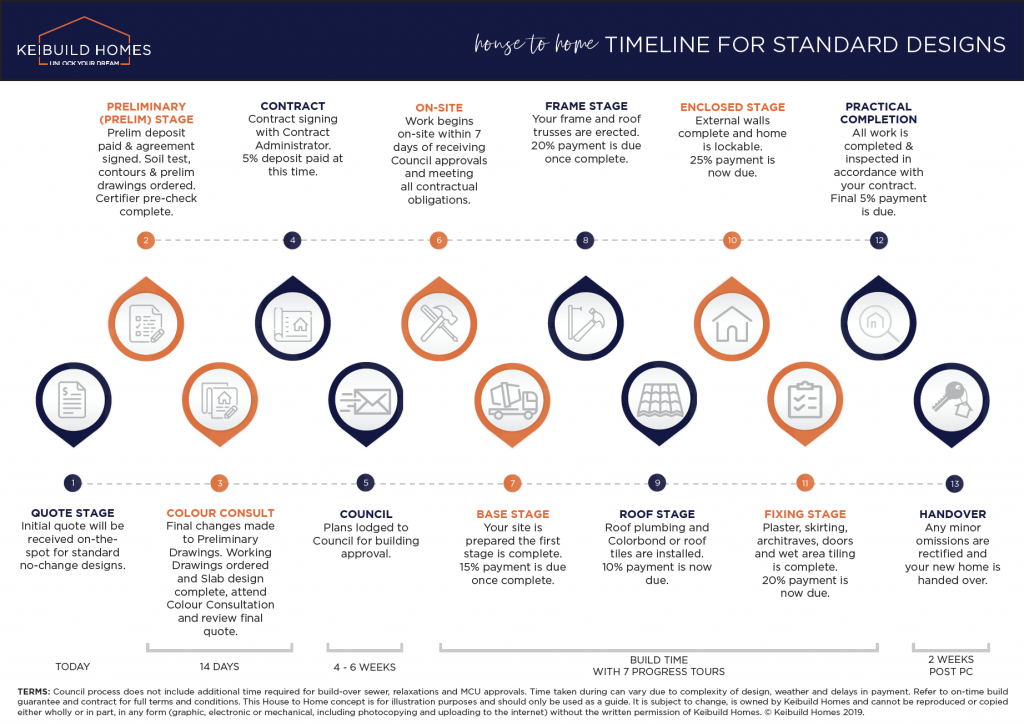 The Preliminary (Prelim) Stage
At the prelim stage, you're on your way to building your brand new home! This is where we prepare everything needed to commence building.

Keibuild Homes order all relevant tests and surveys.
A certifier pre-check will take place to confirm your building requirements and site details.
Your preliminary house plans ('Preliminary Drawings') will be drawn for review.
You will meet with your Sales Consultant to review your Preliminary Drawings, discuss your lighting plan and finalise your house plan in preparation for your final working drawings.
If applicable, your design will be submitted for covenant approval.
Final working drawings are completed.
Your Structural Designs will be engineered.
Our Site Supervisor will visit your block to confirm if there's suitable access to the site as well as required amenities (water, power etc).
---
Our Top 5 Items To Be Aware Of During The Preliminary Stage
When it comes to testing and surveying your block, there are a few key items that can impact your final design as well as the cost. These include:
1.Your Soil Test. Every Keibuild Home in South East Queensland includes a monolithic waffle pod system slab to an M class soil type. Here are the classifications of soil types that could occur on your block.
A: Little to no movement or moisture changes in the soil type
S: Lightly reactive soil type
M: Moderately reactive soil type
H1: Highly reactive soil type (Upgrade)
H2: Highly reactive soil type (Upgrade)
E: Extremely reactive soil type (Upgrade)
P: Particular site (Upgrade)
2. Contour Survey Results. A contour survey is undertaken by a surveyor who will visit the site and survey the level and slope. Even if the site is level, we will still need to undertake a site-specific contour survey to ensure we correctly determine the existing measurements, survey markers and levels.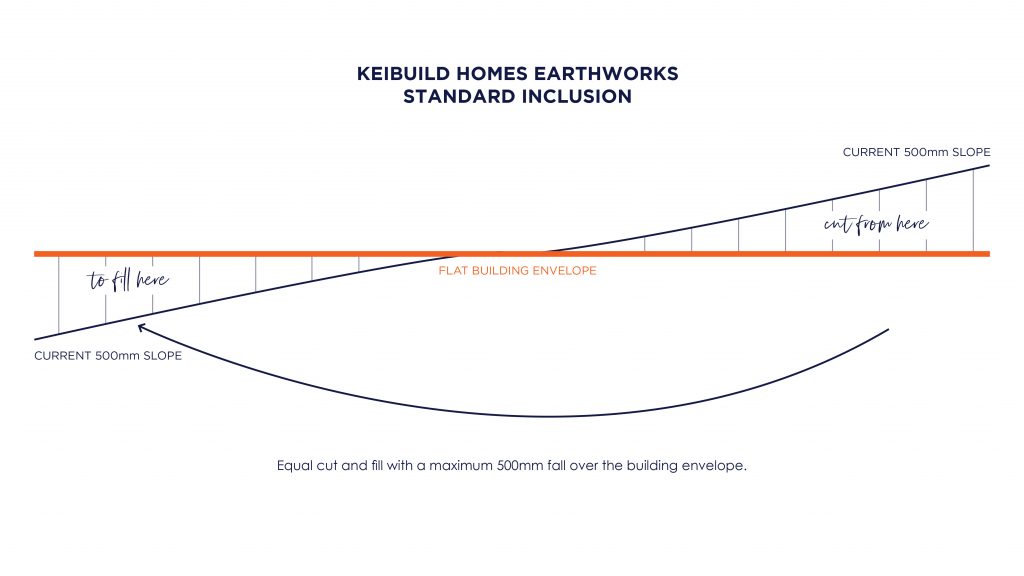 In some cases when the surveyor visits site to complete a contour they may notify us that an Identification Survey is required. This is typically only the case with established sites that might not have been surveyed in several years and is very uncommon with newly developed estates or sites. An Identification Survey is not a standard inclusion and if required, this will be added to your Final Quote and work undertaken prior to starting the construction of your home.
3. If You Need A HSTP System. HSTP stands for Home Sewer Treatment Plant. If the site does not have a Council Sewer Line servicing it (this is common with very large or rural sites) you will require a HSTP system. A HSTP has an inground tank and effluent disposal area, which will be designed by an environmental engineer and shown on your site plan.
4. Covenant Approval. If your home is located in a new or recently developed estate, it is likely to have a Building Covenant. Covenants can also be known as Design Guidelines for your estate. A copy of this will be provided to you by the land sales agent or the developer directly. The building covenant is a contractual responsibility between the homeowner and the developer. However, as your builder, more often than not we apply for the covenant approval to build your home at the Site. You can find out more about this in our free download below.
5. A Pre-Check. A Pre-Check is undertaken by our Certifier, who deals directly with the Council to provide feedback on whether your planned home will comply with the local council requirements. The Certifier will check for council overlays and if the home, including the location of the home on the site, is compliant.
Some items that the Certifier might flag are additional site-specific tests or reports such as an acoustic report, bushfire report or flood report. We will discuss this with you should they be required.
Once you hit the Preliminary Stage, your Pre-Contracts Administrator will be in touch regularly to run through the outcomes. We'll also provide an information sheet that covers more detail.
If you'd like to know more about the build process, visit our resources page by clicking the button below.