Unlock Your Dream Home With Our House & Land Packages
Need help finding a block of land? No problem. We have connections with Australia's leading land developers, giving us the opportunity to help you source the perfect block in fantastic estates across South East Queensland.
We also have a range of pre-priced house and land packages that you can search through below. Simply filter your choice by location, budget and other criteria such as number of bedrooms, bathrooms and so on. If you can't find what you're looking for, get in touch – we'd be more than happy to help source land that suits your lifestyle, location and budget.

Our Current Offers
$5000 LUXURIES VOUCHER
---
We know that planning your new home not only involves a lot of decisions, but sometimes, it also includes making sacrifices. That's why we're proud to offer over 100 inclusions so you don't have to compromise on quality. We also know that it's important to add your own personal touches to your new home, which is why we're offering all new customers a $5000 voucher to spend during their colour consultation.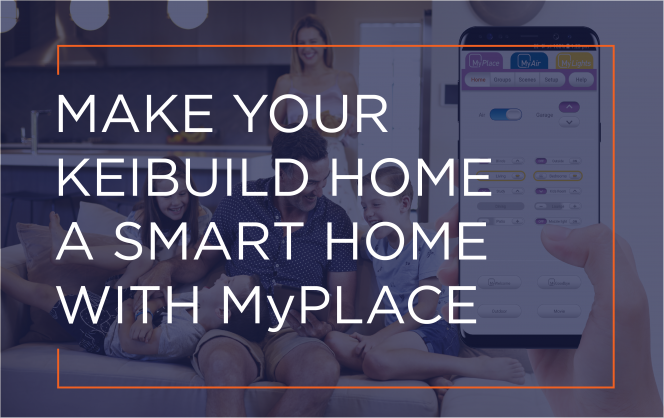 FREE MyPLACE
OFFER
---
Make your Keibuild Home a Smart Home with MyPlace, yours free when you purchase ducted air conditioning! MyPlace uses technology to make home even sweeter. You'll be able to control your air conditioning on your phone, your lights and more! It's engineered to deliver real functionality that makes everyday life easier.